There are numerous competitive races and sports events that have managed to stir up the interest of human beings all over the world. One such sports event id rodeo that is aroused by the cattle-herding practices in the countries of Spain, the united states, Mexico, South America, Canada, Central America, Australia, New Zealand, and Philippines. In today's time, the event involves horses and other different livestock mainly for testing the skill sets and speed of the young as well as the experienced cowboys and the cowgirls.
Events of rodeo
The sporting events of rodeo are tie-down roping, breakaway roping, team roping, barrel racing, pole bending, bronc writing, goat tying, steer wrestling, bareback bronc riding, saddle bronc riding and bull riding. These events are basically divided into two main categories as follows.
Timed events such as barrel racing, breakaway roping, calf roping, team roping, steer wrestling and goat tying.
Rough stock events such as bronc riding, steer riding, bull riding, steer roping and pole bending.
At the local ground levels, some entertaining activities for the novelty and children take place like mutton busting, wild cow milking, trick riders and many musical activities to keep the event alive.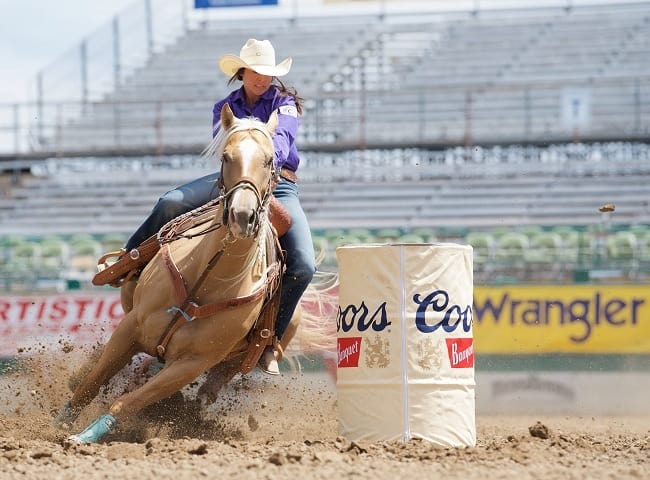 The national finals rodeo
The NFR or the national finals rodeo is the premier event conducted in the United States for the rodeo championship event. The event is generally conducted in the first week of December and gets broadcasted live for the rodeo fans on CBS.
This year, the event of NFR will be held from 5 December to 14 December in LasVegas and in a huge venue accommodating upto a total of 20,000 people at a single time. The rodeo fans and admirers can watch NFR on DirecTV when the event is broadcasted live in Las Vegas at sharp 7 pm every night of the event week.
Other activities
This ten days event is conducted for the top 15 excellent competitors of every prized event of the rodeo event. The main events of the NFR are followed and preceded by the most famous cowboy fanfest which includes cowboy Christmas, autograph sessions of the participating cowboys as well as the popular judges, miss and Mr. Rodeo America, junior world finals and many more to keep the audience entertained. This fanfest is for free and starts right from 9 am on the morning of the NFR events for the whole ten event days.