Regardless of your favorite part of purchasing a car is test driving it or not, this is, however, the most crucial step when you purchase one, especially if you buy a used car.
So, why is it important to test drive a used car? For the majority, the prospect of test-driving a car is very important, and skipping this is a huge mistake. All the cars that you find in a dealership drive differently from one another, regardless it is the steering, the response of the car's throttle, or the entire weight when it shifts through different turns.
Also, this could be a distraction for you when you drive especially when it comes to your overall comfort when driving that could affect your maneuvering through blind spots, or having poor turning radius and a lot of factors.
However, getting behind the wheel even just for a few miles is the best way to pick up on these because test driving will let you identify these problems as well as the mechanical issues that you will encounter in the real-world driving scenarios.
If you are hesitant to test drive a car, maybe this list of the five most important tips to do when test-driving a car will convince you to try test driving one soon after you are done listing all cars.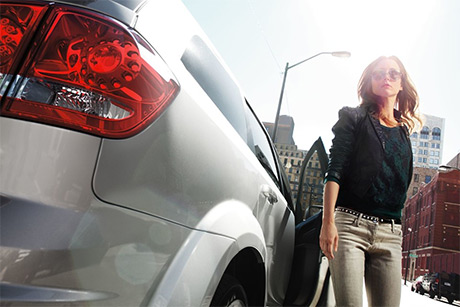 Get yourself comfortable– Make sure that you scheduled the request for a test drive from the dealership so that they can easily arrange it before you even arrive to make yourself comfortable knowing that they are already expecting you compared to surprising them that you want to test drive the car without giving them notice. Before you switch the car on, you should make yourself comfortable inside the car first and familiarize everything inside it before you hit the road.
Drive the car like your own– Being comfortable inside the car will make yourself to easily determine the car's performance, comfortability in driving and other aspects that will affect your overall control of the car's steering and handling. Pay attention to the wheels if it moves while you steer, check if it has a nice and smooth turn when you pass a curve and listen to any screeching sound or squeaks when you turn because there might be something wrong with the car that you found in a wholesale cars.
Test drive the car in bad weather– If it is completely possible, take the test-drive on a rainy day because this is also one good way to assess the car's performance especially the car's tires' traction, its wipers, and the car's defroster as well. It is very easy to test drive a car when the sun is shining bright.
Park the car– You can practice the car to park it properly a few or several times when you test drive it to determine if it can be parked easily in a parallel position, or can you park it confidently in a public parking space because this will tell how much comfortable and how much control you have with the car.
Conclusion
Test driving the car is the most important step when you are in the process of purchasing one regardless if it is a used car or a brand new car because this will determine your overall comfort, overall control, and the overall performance of the car.